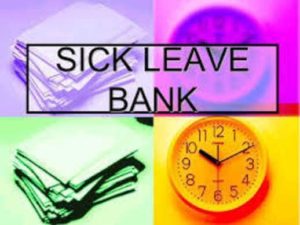 DID YOU KNOW why there is a Sick Leave Bank for Faculty Members?  Faculty Members accrue 15 days of sick leave each year up to a maximum accumulation of 300 days and they can use their accumulated sick leave when they can't attend to duties because of illness or injury or related events.  But sometimes Faculty Members don't have enough accumulated sick leave to cover an absence — that's where the Sick Leave Bank comes in.
Article 17.3 of the CBA states that the University will provide a Sick Leave Bank, maintained at 300 days, for use by Faculty Members who have run out of accumulated sick leave.  The Bank always has 300 days; it is refreshed as it is used.  It can be used only when there is a foreseeable end date for the absence and can be used by a Faculty Member for no more than 150 days in any 18-month period and/or for the same or related illness (unless approved by the Vice-Provost for Academic Personnel and the AAUP).  The Sick Leave Bank can be a life saver, or more accurately a saver from financial disaster, especially for Faculty Members too early in their careers at UC to have accumulated much sick leave or for more established Faculty Members who already may have had to use their accumulated sick leave.
The Sick Leave Bank sounds almost too good to be true.  Why does it exist at UC?  The answer lies in the wisdom, many years ago, of AAUP leaders and UC administrators who realized that by creating the Sick Leave Bank and by limiting, to 300, the number of sick leave days that any individual Faculty Member could accumulate, they could do something of benefit to both sides.
I don't have a Finance background, so please forgive if my explanation is simplistic.  Before the Sick Leave Bank appeared in the CBA, Faculty Members could accumulate sick leave with no limit; if unused or little used, it was possible for a Faculty Member to accumulate 450 or more sick leave days.  But the University was required to account for those accumulated (but unused) days as a liability and so they had to be balanced, on the books, by University assets.  By limiting Faculty Member accumulation of sick leave days to 300, the University's financial obligations were eased.  In exchange, by establishing the Sick Leave Bank, Faculty Members were not negatively affected by limiting sick leave accumulation while those without enough leave to cover an absence could be absent without also having a financial disaster.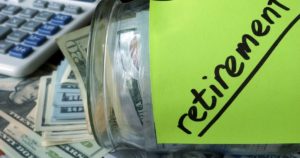 DID YOU KNOW that if you are currently deferring compensation by contributing to a 403 (b) retirement account and you are reaching the limit of what you can contribute annually, you may be able to increase your contributions up to twice the amount by also establishing and contributing to a 457 (b) account?  IRS regulations allow public employees to contribute equally to 403 (b) accounts and state government established 457 (b) accounts.  In Ohio, the latter is referred to as "Ohio Deferred Compensation" which is a public, non-profit organization created by Ohio legislation.  Ohio Deferred Compensation is managed by a 13-member Board composed of public employees, retirees, and appointed investment experts which govern the program in accordance with the provisions of Ohio Revised Code Chapter 148.
Current (for 2021) IRS annual contribution limit by the employee for 403 (b) plans is $19,500 plus an additional $6,500 if the employee is age 50 or older.  The IRS annual contribution limit for 457 (b) plans is the same as those for 403 (b) plans and an individual may contribute to both up to the IRS limits!  The UC payroll system monitors the limits for employees who are contributing to a 403 (b) or 457 (b) through UC to ensure that they do not exceed the IRS limits.
If you are interested in contributing to Ohio Deferred Compensation, you will have to contact Ohio Deferred Compensation to establish an account and UC Human Resources /Benefits to arrange for the additional withholding from your salary.
If you are planning for your retirement, you can defer all or a portion of your sick and/or vacation payout to either your 403 (b) account or 457 (b) account or you can divide it between both.  If you do not have a 457 (b) account and want one, remember to allow enough time to establish one well in advance of your retirement.  Also feel free to contact UC's Benefits Department (benefits@ucmail.uc.edu) if you have questions about deferring compensation.